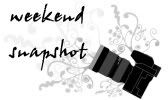 We are not chinese, but we let Janna wore this Chinese outfit her Tito Jade bought for her in Hongkong. Since it's the eve of Chinese New Year, I think it's a great time to wear it. Dad and Mom just came from a wedding last Sunday. That's the reason why Dad is wearing a suit.
Mom says she looks more of a Japanese than a Chinese baby hehehe.
View other's entries
here
.