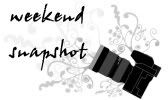 My Tita Landang and Tito Pio came to the Philippines for a visit. They arrive last Saturday but met up with them only last Sunday. They stayed at home for the whole day. We had a busy Sunday. We accompanied my Tita at Bridal Factory, Commonwealth for her gown that she will wear on my cousin's wedding in October. And she got some "malong" from mom and made them into casual dresses.
I also get myself a dress using a "malong" from Mom for my Uncle's wedding on March 28. I also told them I need a bolero to hide my big arms hehehe. Too bad, the cloth can't accommodate Janna's dress anymore. Good thing Mom bought her a dress from Purple Candy last year. I'm sure by March, it will fit her perfectly.
After that, we went to a salon for my Tita's hair colored and she also badl needs a pedicure and manicure. I also had my foot spa after a month of no scrub. Mukha nanaman siyang paa.
Then the whole family went to the mall for Dad, tita and tito had their facials. But Tita had her warts removed ... they even covered her face with a greenish mixture that after the session, she looked like Shrek hahaha!
Janna also had her moments ... look how big she is now.
View other's weekend snapshots
here
.